Can we hurry this up? I have things to do...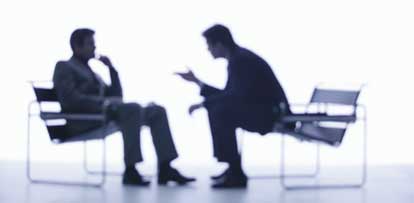 Before a big interview, a smart job seeker carefully chooses his or her outfit, researches the company and prepares smooth answers to questions the interviewer might ask.
But not everyone is a smart job seeker.
When CareerBuilder.com recently surveyed more than 850 hiring managers, nearly 70 percent reported they had witnessed a bizarre behavior from a job applicant during an interview. Here are some of the gross, mind-bogglingly bizarre, and all-too-true ways real people blew their chances at scoring the job.
Not putting in the face time
You can't get the job if you don't show up for the interview. Several employers reported having job seekers blow off the interview completely, but that pales in comparison to some of the not-so-graceful ways some candidates made early exits. Many bored candidates were spotted continually checking their watches, and one interviewee asked the hiring manager to speed things up so he could catch a bus. Another job seeker booked it out of the interview upon hearing about the drug test. But the weirdest story came from a hiring manager who said, "One applicant said the company had a black aura and left."